october 31....
10:30 am....we were in a bus bound for region 2....yiiih!!!!i was soo excited to reach home!!!!haaayz!!!!i miss my "pamangkins" and my cousins....my friends way back elementary and high school....and the cool fresh air.....
the usual 8 hour trip to vizcaya took us almost 10 hours because of the traffic at plaridel, bulacan and cabanatuan city, nueva ecija....haaay...kapagod!!!
november 1....
i woke up at 6am and went straight home....i slept over at ate gay's(ajah's elder sister)house for we reached the barrio already 2 in the morning and our compound was too dark..they are all fast asleep....hmmm..takot ako maglakad papasok sa amin kasi may multo dun e...nyahahah!!!true!!may multo dun...
i went straight to antie cora's house to see my newest pamangkin to joana..my 19 year old cousin(inunahan na ako...)..hmm the baby was soo cute!!!!grabe!!!buti na lang nagmana sa lahi anmin..maganda!!!nyahaha!!!
around 11 in the morning i went to bayombong with ate jang(my cousin-in-law)..we fetched my little sister in ate jang's house where she lives..and went staright to the cemetery to visit my uncle's tomb...
at 4pm we went back to solano....i visited my friends and gee!!!i saw my first love!!!!hmmm....no more jittery feelings!!swear!!!i miled at him and i caught him staring at me the way he used to...na para bang sinasabi nya na namimiss na ako!!!waaah!!!!assuming!!!!
at 6pm i met with my friend dhex...as usual...we ate lomi at the childrens park..
at 8pm i went home...
november 2..
hmmm.....grabeh!!!!!general cleaning!!!!prax(my little sis) and i cleaned the house....remove all unwanted things...dust...cobwebs...whew!!!hirap talaga pag lalaki lang nakatira sa bahay e...
at 3pm..we went to solano cemetery to visit my father's, aunt's and grandma's tomb....
at 5..prax went to straight home....and i as usual went to my friend, ate lai's place..unfortunately she wasn't there...i've waited till 6 and decided to go home...when i was waiting for a tricycle..tette(my first bf's nick) who was ate lai's neighbor went outside...smiled at me and remarked"ui!!naka red!!baka sumabog tayo..soulmate talag tayo!!", heheheh...i smiled....and i think i blushed...kasi lumabas ung asawa nya and narinig ung sinabi ni tette..
november 3...aja and her family and i went to mapalyao falls...yiiiiiiih!!i missed that place!!!as in!!!wow!!!!ang ganda!!!here are the pics....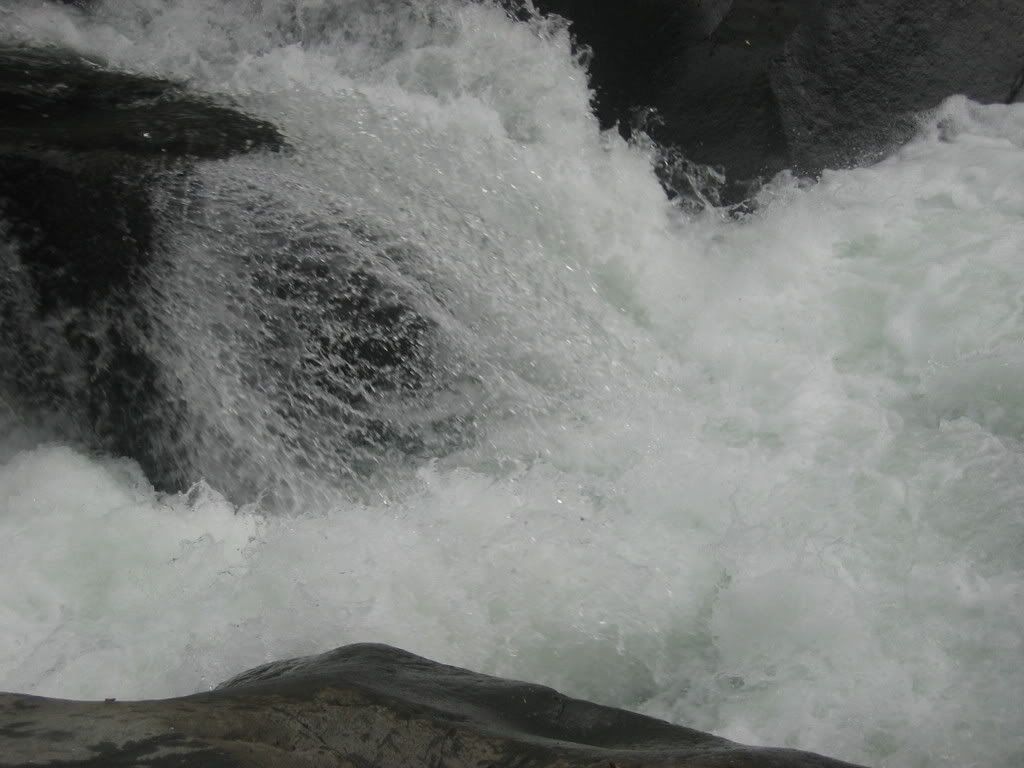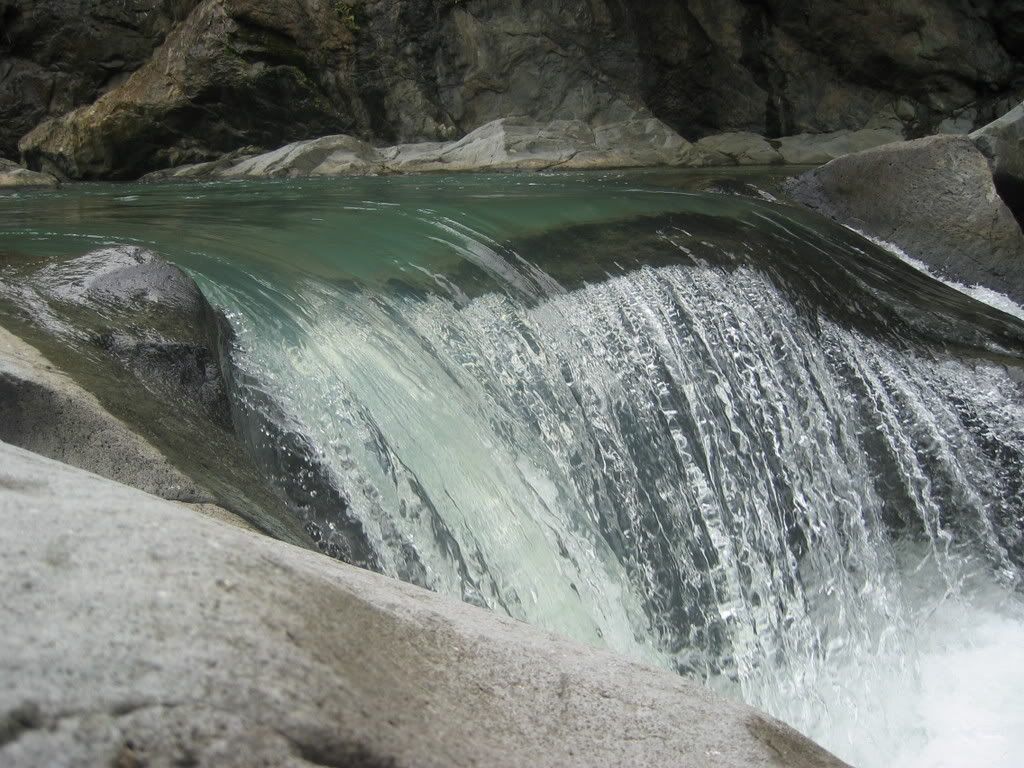 sa may bato yan....sa tinatalunan namin...
..
this one was taken from the hanging bridge..may hanging bridge po jan na dalawa....
hmmm..ilan lang yan....i fell inlove with the place the first time i went there when i was in 2nd year high school... november 4...went to market and bought some veggies for our stocks here.. at 9:45...was in a baliwag bus bound for sampaloc... november 5...at 5am...arrived at apartment.....back to the city again!!!!